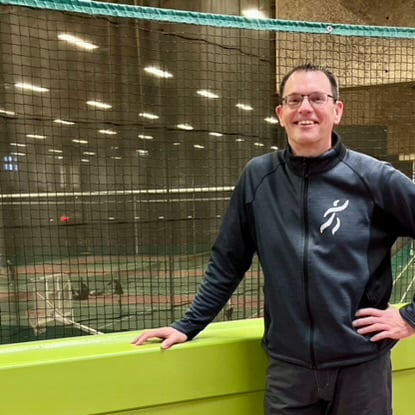 Simon Cooke, PT
Simon graduated with a Bachelor of Science Degree in Physical Therapy from the University of Alberta in 1995 and has been seeing clients at the Kinsmen Sports Centre Physical Therapy Clinic since 1999. In 2011, Simon took on the role of Clinic Director. First and foremost, Simon is interested in how exercise can impact a person's function. He also has a special interest in acupuncture and dry needling and how they affect musculoskeletal rehabilitation. He completed the University of Alberta Certificate Program in Medical Acupuncture in 1999 and Gunn Intra-Muscular Stimulation in 2003. Simon incorporates their use into his rehabilitation programs.
Simon has completed additional manual therapy training and is able to perform spinal manipulation.
Simon has successfully completed "Diagnostic Imaging in Physical Therapy Practice" and is able to order diagnostic imaging for his clients when indicated.
Simon is an active member within the physical therapy profession and has served as President of Physiotherapy Alberta – College and Association and as the Alberta Representative on the Board of Governor's of the Canadian Alliance of Physiotherapy Regulators.
In his spare time, Simon enjoys the physical and mental benefits of exercise and reading and loves spending quiet time with his amazing wife.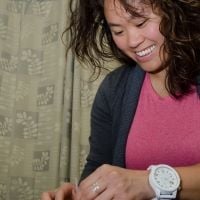 Joyce Wong, PT
Joyce Wong graduated from the University of Alberta in 2005 with a Master of Science in Physical Therapy. Prior to this, she completed a Bachelor of Arts (Honours) in Anthropology with First Class Standing. Joyce joined the team at Kinsmen Sports Centre Physical Therapy Clinic in 2009.
In 2010, she returned to school, earning the world renowned Master of Clinical Physiotherapy (Manipulative Therapy) from Curtin University in Perth, Australia, and with this gained the title of being a Fellow of the Canadian Academy of Manipulative Physiotherapy.
In addition to this, Joyce has a certificate in Acupuncture through the Acupuncture Foundation of Canada Institute, a certificate in Orthopaedic Manual Therapy from Australia and a certificate in Gunn Intramuscular Stimulation. In 2016, she completed courses in the physical therapy treatment of concussion and became an R2P Certified Consultant. On top of treating patients, Joyce has also worked with the Physical Therapy department of the University of Alberta as a clinical instructor and teaching assistant.
Joyce has a multifaceted approach to rehabilitating her patients. To complement her therapeutic exercise knowledge, she is a trained Yoga and Pilates mat instructor. She also has an interest and experience treating TMJ disorders. When she is not hard at work, Joyce plays with equal enthusiasm. As a former competitive swimmer, she has also been actively involved in the sports of track and field, rowing, and dragon boating. Currently, Joyce is competitive in Ultimate Frisbee, having won the 2016 Canadian Ultimate Championships with her team. When not throwing the Frisbee around, she enjoys running and has participated as a team in the Sinister 7 ultra marathon. Recreationally, Joyce enjoys cross-country skiing.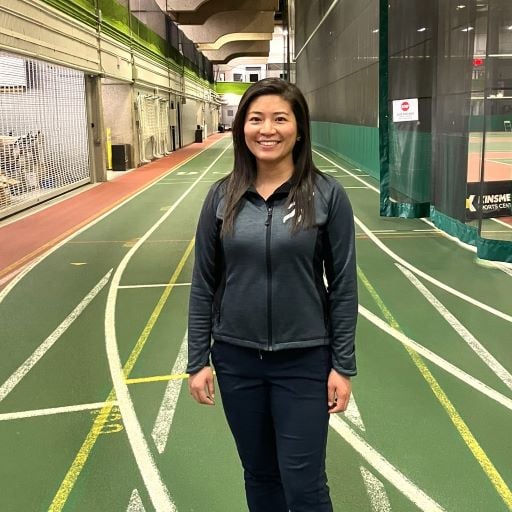 Jenny Lam, PT
Jenny's journey to becoming a physiotherapist took a unique path. Having worked in a different medical profession for a number of years, she was seeking a change. Being active all her life and fascinated by the human body, she returned to school for a kinesiology after-degree. During that time, she discovered her passion for rehabilitation medicine through her work with oncology patients and decided to continue her education and pursue physiotherapy.

Jenny provides comprehensive assessment and evidence-based treatments to help patients return to what they enjoy doing as quickly as possible. Her treatment approach is educating and empowering patients to be actively involved in their recovery.

She continues to further her skill set through post-graduate orthopaedic training. She has completed Level 3 of the Advanced Integrated Musculoskeletal Program from the Canadian Physiotherapy Association and is working towards the internationally-recognized Diploma of Advanced Orthopaedic Manual and Manipulative Physiotherapy. She has completed a fellowship in musculoskeletal physiotherapy under the extensive mentorship of Clinical Specialist Jeff Begg. She is trained in Intramuscular Stimulation (IMS), the Mulligan Manual Therapy Concept, and is authorized to use needles and perform spinal manipulation in practice. She also has a special interest in cancer rehabilitation.

Outside of work, Jenny greatly values giving back to the community and is always volunteering in some capacity. Her experience ranges widely, including organizing large non-profit initiatives, mentoring in inner-city youth centre, coaching volleyball, and facilitating courses for the University of Alberta. Jenny enjoys being active and is often involved in some type of physical activity or sport. She is always on the go and ready for her next adventure.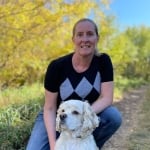 Emily Gordon, PT
Emily graduated from the University of Alberta in 2005 with a Master of Science in Physical Therapy.
Her prior degrees were a Bachelor of Science in Biology from McGill University and a Masters of Science in Psychiatry from the University of Alberta.
She quickly saw the benefits of needling when doing her student internships and got her certificate in acupuncture through the Acupuncture Foundation of Canada Institute, as well as her dry needling through Gokavi Transverse Technique certification.
She also pursued her manual therapy advancements by completing her Level Two of the Canadian Physiotherapy Association Orthopaedic Manipulative Therapy program and then the Snowdeam Institute spinal manipulations certification. Emily also has her certification from the University of Alberta to order diagnostic imaging.
Emily has experience in treating a variety of conditions and has completed further courses in motor vehicle related injuries, TMJ dysfunction, low back pain, as well as postpartum and pregnancy related pelvic girdle dysfunction since completing her Röst Therapy course.
Emily loves helping people reach their rehabilitation goals and return to function. She believes in helping people improve their quality of life by empowering them through education and providing tools to help them attain their goals.
When not taking courses Emily is spending her time with her family, reading books and playing board games. She is often walking her dog in our beautiful river valley, riding her bike or trying to play tennis and golf.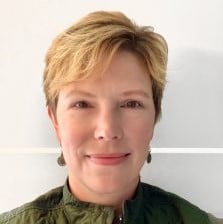 Cari Cooke, PT
Cari Cooke graduated with a Bachelor of Science Degree in Physical Therapy from the University of Alberta in 1995. In her decades of practice, she has focused on neurological rehabilitation particularly in stroke, Parkinson's disease and geriatrics in a variety of inpatient and outpatient settings in both Canada and the USA. She has certifications in
PWR! Moves, Neurodevelopmental Therapy (NDT) for stroke and gait,
LSVT/BIG for Parkinson's and is an Urban Poling instructor. Cari has most recently become a Bone Fit™ trained exercise professional.
Bone Fit™ professionals are trained to provide safe, effective and evidence-based exercises for clients with osteoporosis.
Cari is currently in a role with Alberta Health Services in the Adult Day Support Program at the Sturgeon Community Health Centre.
As part of the Movement Disorders Program/University of Alberta, she has collected gait and balance research data using sophisticated 3D motion analysis software, Neurocom, Gait Rite, and many other outcome measure tools.
Cari has been a presenter and lecturer for the Hope Conference and Parkinson Alberta.
She maintains a strong interest in how exercise and movement can influence motor learning and neuroplasticity within the brain.
On a personal note, she is a mother of three active young adults, enjoys painting, furniture refinishing, kayaking, and Nordic pole walking with husband, Simon.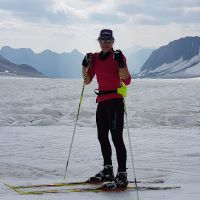 Nancy Burden, PT
Nancy Burden graduated from the University of Alberta with a degree in Physical Education in 1983 and with a degree in Physical Therapy in 1988. Nancy has earned her Certificate in Sport Physiotherapy and her Intermediate Diploma of Manual and Manipulative Therapy.
Nancy has work experience in orthopedic physical therapy and sports medicine and also in neuromuscular disease research. She has a particular interest in sports physiology and exercise training as it pertains to rehabilitation and has been involved in several published research projects.
Nancy is an extremely active and successful athlete. She has been a medalist for Canada at the World Triathlon Championships, the World Duathlon Championships, and the World Cross Country Ski Championships.
Nancy has received the City of Edmonton "Salute to Excellence" Award for her athletic achievements and is involved in her community as the coach of a junior high basketball team.
Nancy's personal drive and passion for life is evident in all of her rehabilitation programs and she is an exceptional motivator for all her clients.
Paul Klann, PT
Paul completed his Bachelors of Science in Physical Therapy at the University of Alberta in 1995. He worked under the mentorship of Mary Young at the Kinsmen Sports Centre Physical Therapy Clinic, focusing on manual-orthopedic therapy and exercise-based therapy. Paul also worked at the Cochrane Physiotherapy Clinic, at which time he completed his Level 3 upper and lower extremity certifications in post-graduate training in Manual and Manipulative Therapy with the Canadian Physiotherapy Association. Paul's physiotherapy focus lies in the areas of exercise and manual therapy to restore function and balance, including an interest in sports physiology and rehabilitation, biomechanics, and coaching.
In 2000, Paul was named to the Canadian Biathlon Team and took a leave of absence from physiotherapy to pursue a career as an international level competitor. Paul has also coached and mentored athletes at provincial and international levels. He had the unique opportunity to work closely with the Swiss Biathlon Team prior to the 2010 Winter Olympic Games. Paul has received the City of Edmonton's "Salute to Excellence" for his achievements as an athlete.
Paul successfully completed the University of British Columbia – Gunn Intramuscular Stimulation (Gunn IMS) program in 2016. He is incorporating this restricted activity into his practice.
Outside of his physiotherapy work, Paul is a violin bow maker who brings a biomechanically based approach to his work with his musician clients, who range from amateur to professional.
Paul is a family man who can be seen on the river valley trails, pulling or pushing the chariot with his son in it. Paul is an avid cross-country skier, mountain and road biker, runner, hiker and outdoor enthusiast. As an amateur musician, he also loves to experience and be part of local musical events. Paul loves to pass on his passion for active living and learning and is highly involved as a volunteer with the Start2Finish Running and Reading after school programs.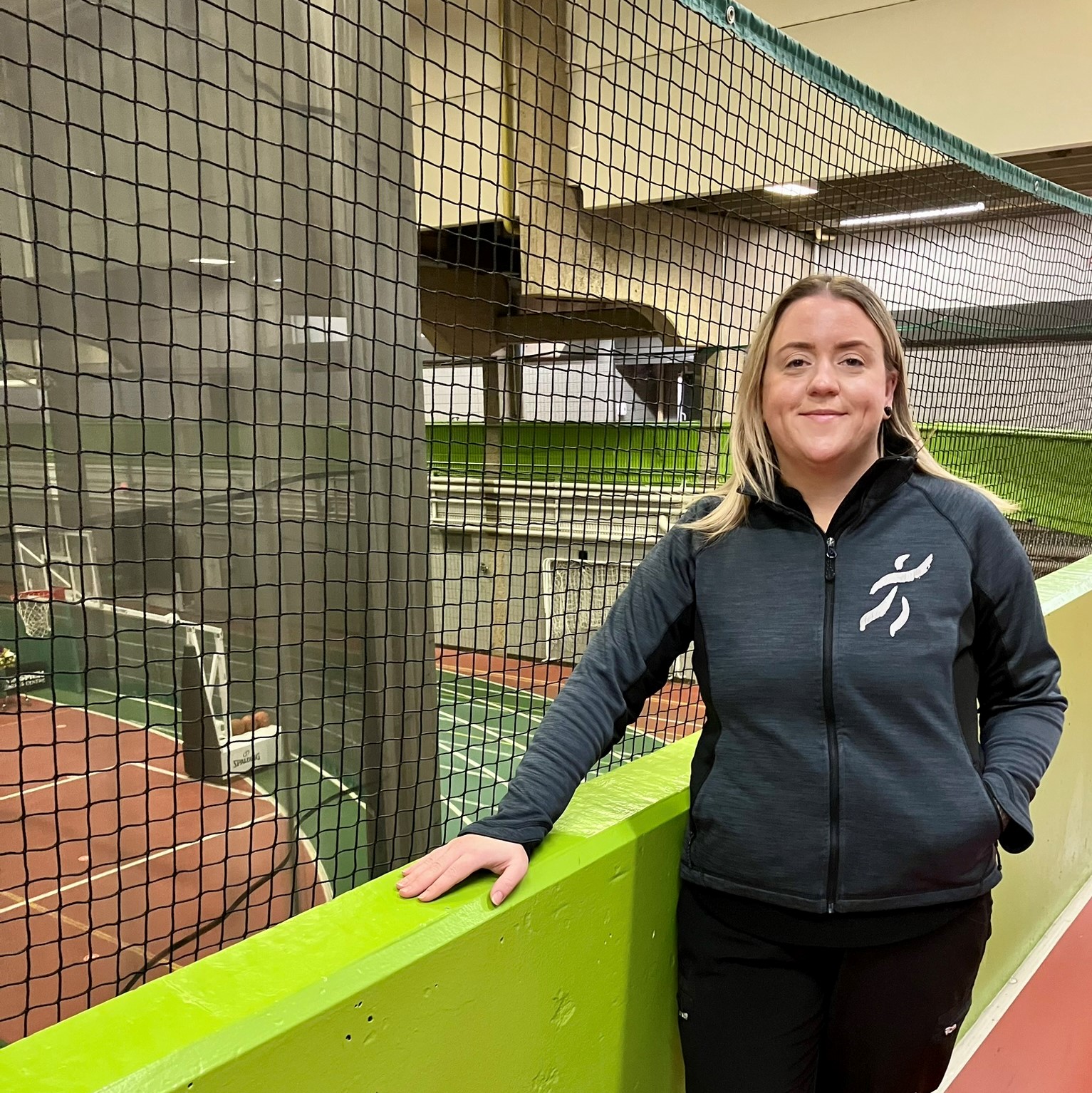 Lynn Coventry
Lynn is the primary member of our Admin Team.
Lynn is calm and collected and ready to help you have the best experience possible at our Clinic.
Lynn loves auto racing and has bunnies named Brioche and Bobba!

Sasha Suteau
Sasha is an amazing but humble artist and has been a key part of our Admin team since 2013.
Sasha will ensure your appointment goes as smoothly as possible and answer any questions you might have!
Justine Jereniuk
Justine is a part-time member of our Admin Team and a student at the University of Alberta!